George Beranek
Create Your Badge
George Beranek
|
Create Your Badge
---
This homepage is dedicated to the memory of
<! IMG SRC="b-17-4.jpg" ALIGN=RIGHT HSPACE=7>
George Beranek Sr.
1919 - 1996
---



George Beranek




Chief Engineer, Greenleaf Precision Engineering




"The Company of Strangers"
P.O. Box 203
Lemont, IL 60439
Voice: (708) 788-9937  Fax: (708) 354-7587
E-MAIL: georgeberanek@comcast.net

The politically correct are intellectually vacuous, humorless, 

                self righteous, and boring.


---
Hi, I'm George. I attended Fenwick H.S. in Oak Park, Illinois. I graduated with the class of 1975. I (finally) completed a BSEE at Northwestern University's Technological Institute in 1989. I completed my MSEE at IIT in 1992. I had been performing various engineering functions for Motorola General Systems Sector since 1989, and was last with with their International Markets Divisions where I headed a Unix / TCP/IP network administration team. I took a "buy out" in October of 1998, and after partying for a month in Savannah, I headed for Fermi National Accelerator Lab, then HEP (the High Energy Physics Network Research Center), and presently Argonne National Laboratory. The present "significant love of my life" is Carol. This web page contains <! A href="http://isegBerwyn.imd.cig.mot.com/CAROL.HTM"> items that are particularly meaningful to me only. If you find it meaningless or confusing, I don't blame you. If you find anything particularly pleasing, or exquisitely offensive, I'd like to know so please send me some mail about it
This is one of my dogs. Her name is Lucy,
and here's the old homestead. You wanna' see a few pictures of my (restored) ride from high school? Visit The Jewlery Store? Listen to The Band? Perhaps a A fantasy?
---
Do what thou will, but never under any circumstances push this shiny red button
.
---
georgeberanek@comcast.net
(If you understood that, which I fear some did not, send me mail! )

George Beranek / georgeberanek@comcast.net

---
George Beranek
www.georgenet.org
Fermi National Accelerator Laboratory
Argonne National Laboratory



mozilla , cache , copyright , license , mailintro , plugins , global history , blank

---
xpilot <! img src="http://www.intellicast.com/weather/ord/4day.gif" alt="Chicago Weather">

<! img src="gb_wink.jpg">

This page has been accessed
<! IMG SRC="http://cgi.sprynet.com/csi-bin/counter.cgi?TYPE=vcr&ID=INDEXCNT"> times since Thu Nov 21 11:36:08 CST 1996.

This page last updated: Wed Dec 15 13:15:51 CST 2004 V-5.62

---
Americans are selling out their freedoms one by one in the mistaken name of safety. Do something about it! Visit these links:
---
Personal Freedom Links:

The Anti Bladder Cops Society

The NRA.org (National Rifle Association) Home Page

The National Smokers Alliance

FORCES - THE PRO-CHOICE ON SMOKING ORGANIZATION

The American Smokers Alliance Homepage

Where do I go to smoke?

The Blue Ribbon Campaign for Online Free Speech

Other Cool Links (Trust Me):

Personal Friends:

Martin & Martin Inc. Unbeatable QUALITY, WORKMANSHIP & PRICE

Martin & Martin, Welcome to Our Shop on the premises

Martin & Martin, Inc. Jewlers Gemologists

Martin & Martin Inc. Unbeatable QUALITY, WORKMANSHIP & PRICE

The Infelise Family Homepage

Jeff Beranek's CompuServe Home-page

BitterBoy Rocks The Web

The Bitter Boy Home Page

Cars:

The U.S. CAMARO CLUB HOME PAGE

Railroading:

Regional Places of Interest:

Discover Berwyn, Illinois

The Berwyn Life

Riverside, Illinois

The Cedarburg Chamber of Commerce

Oak Park, Illinois

O.P.R.F. HIGH

Beranek Co. Home Page (No Realtion.)

SLS Gopher

IIT's Galvin Library

B-17 Site

The Motorola Tennis Club

Archie McPhee Home Page

Sunbeam Small Appliance Service Company Home Page

Lordship Industries

Nurse's Links to the Weird Page

Dominican Central -- Chicago Dominican Friars

The Art Institute of Chicago

InterLotto - Have You Won ?

Neighborhoods of Chicago (For the Urbanly Challanged)

Detailed IDOT Expressway Congestion Map

College of DuPage Home Page

Harper College

Barb's World of Seeds

Alcohol:

Tobacco:

The Zippo store - On-line catalog

and Firearms:

Dogs:

People:

Sight & Sound:
---
If you have a sound card and don't hear the music:
CLICK HERE!
---
---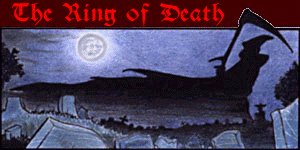 ---

Join the Blue Ribbon Online Free Speech Campaign!
<! EMBED SRC="weepwill.mid" width=140 height=55 autostart=true>